Baran Kablo at Frankfurt Light + Building 2018 Exhibition:
Baran Cable attended the Light + Building exhibition in Frankfurt, Germany, special to the construction and lighting industries every two years.
In the lighting industry, Baran Kablo, which has been especially prominent among cable producers especially produced for decorative lighting products, attended the Frankfurt Light + Building Exhibition which was held on 18-23 March and regarded as the most prestigious organization in the global sense. With the Baran Cable executive team, customer representatives and visits from many countries of the world 6.1. He was welcomed at the booth at the hall and A50.5.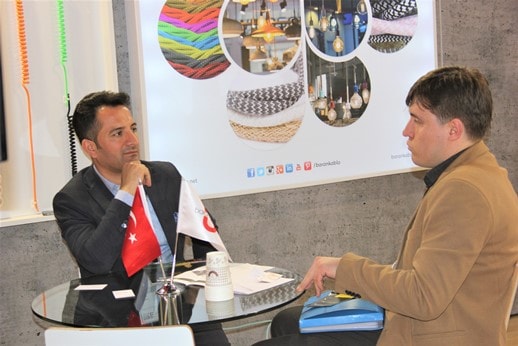 Seminars on the most prestigious lighting products and smart buildings were on the agenda with the motto "Inspiring Tomorrow" in the Light + Building Fair held every 2 years. Lighting producers and the construction industry circle are leading the way in coming together, with more than 2,700 exhibitors and 220 thousand visitors and products from 80 countries. 110 Turkish companies have been attended this Exhibition. Turkey took its place among the countries that wide participation in the fair.
As Baran Kablo, we are proud to represent our products and brands successfully in the world markets by participating in this important and prestigious fair.
We will take the Frankfurt Light + Building Exhibition to our successors in the following semesters and we will be a regular participant. We aim to have an active role abroad with our product quality and confidence that we have created by following closely the world markets and aiming to find more in global markets and international platforms. We are delighted to see our prospective customers and our leading representatives in the industry in Frankfurt.